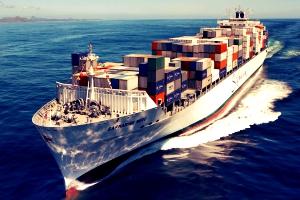 Nigeria's NAFDAC Pre-Shipment Inspection And Testing Agents in India and China
NIGERIA'S NAFDAC PRE-SHIPMENT INSPECTION AND TESTING AGENTS IN INDIA AND CHINA
The Lex Artifex Law Office has introduced the F&D Helpdesk to assist individuals and companies involved in the manufacturing, distribution, exportation and importation of regulated food and drugs in meeting the requirements set by Nigeria's National Agency for Food and Drug Administration and Control ("NAFDAC"). This publication lists out Nigeria's NAFDAC pre-shipment inspection and testing agents in India and China for the issuance of Clean Reports of Inspection And Analysis (CRIA).
S/N

NAME OF AGENT

COUNTRY

ADDRESS

TELEPHONE NO. & EMAIL

1.

Guangzhou Test Technology Consulting Co. Ltd

China

RM16-20, 15/F, Huagang Business Building, 140 West Zhong Shan Road, Guangzhou 510630, P.R. China

Tel: 00986-20-38023050, 00986-20-38023055, 00986-20-38023058

Fax: 00986-20-38023060

2.

Shanghai Hanlin Pharmaceutical Ltd

China

Block C, 15 Floor, No 58, No 1 Plaza, Liuhe Road, Shanghai 200001 P.R. China

Email:

3.

NHU Laboratories

China

RM1710, Ego Science & Technology Building No 555, Wensan Road Hangzhou City, Zhejiang Province, China

Tel: 0571-88909600

4.

China Standards Technology Services Ltd

China

1-3F, 31 Xizhaosi MidStreet, Dongcheng Dist, Beijing, China, 100061

Tel:+86-10-67151811E-

5

QCS Labs LLP

India

1stFloor, Swami Samartha Niwas 6/4, Chandrodaya Society, Near Swastik Park, Chembur, Mumbai-400071

Tel: 6508 3829,

Tel/Fax:25293300/25224892

Email:

6

Silis Labs Pvt. Ltd

India

301, SHAPATH-3, Nr Gujurat Info Tower 301, SHAPATH-3, Nr GujuratInfo Tower S. G. Highway, Ahmedabad-380 054, Gujarat, India.

Phone: +91-79-2684 0046

E-mail:

7

Analytical Control Services Pvt Ltd

India

Plot.No.73 Raja, Industrial Estate, Mulund, Mumbai , India

Tel: 0022/65771038
ABOUT LEX ARTIFEX LLP
Lex Artifex LLP is the window for manufacturers, exporters, and distributors of regulated food and drug products seeking licensing in Nigeria and seeking access to the Nigerian market. We are a one-stop shop for legal compliance and due diligence services in Nigeria. We provide clients with legal guidance through every step of the trade process and beyond.
To learn more about the Lex Artifex LLP's F&D Helpdesk and how we can help you, please email: lexartifexllp@lexartifexllp.com; call +234.803.979.5959.