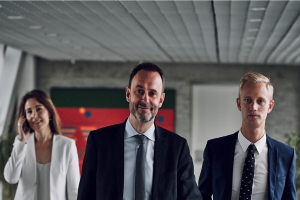 FOREIGN DIRECT INVESTMENT IN NIGERIA: THE NEED FOR BUSINESS PERMIT AND EXPATRIATE QUOTA
Foreign Direct Investment:
As part of the regulation governing foreign direct investment in Nigeria, overseas investors and offshore companies looking to establish in Nigeria must obtain Business Permit and Expatriate Quota. Immigrant workers do not require work permits, but they remain subject to needs quota of their employer company requiring them to obtain residence permits that allow salary remittances abroad.
Foreign companies must register with the Nigerian Investment Promotion Commission (NIPC) after incorporating a limited liability company (private or public) with the Corporate Affairs Commission, and procure appropriate business permits, and register with the Securities and Exchange Commission (when applicable) to conduct business in Nigeria.
Business Permit:
Business Permit is the authorization for the operation of a business with foreign capital either as a parent company or a subsidiary of a foreign company. A wholly owned foreign company must obtain a business permit as well as Expatriate Quota for its foreign staff. Possession of a business permit does not exempt the holder from the requirement of obtaining a residence permit or visa for entry into Nigeria.
Residence Permit:
Residence Permit is granted to a foreigner who visited Nigeria using the Subject to Regularization (STR) Visa. The foreigner is required to change his status from a visitor to a resident by obtaining a Residence Permit. Residence Permit has a validity period of two years and is renewable. However, a foreigner who has imported an annual minimum "threshold of capital" over a period of time may be issued a Permanent Residence Permit in so far as the investment capital is not withdrawn and the foreigner has complied with any other condition prescribed for the issuance of the Permanent Residence Permit.
ECOWAS Nationals have a right of entry into Nigeria for a ninety (90) day validity period and must register with the Nigerian Immigration Service and be issued Residence Card to be eligible to do business or work in Nigeria.
Expatriate Quota:
Expatriate Quota is the authorization to a company to employ individual immigrants to specifically approved job designations, and also specifying the permissible duration of such employment. The expatriate quota is the work permits for expatriate employees to fill the expatriate quota obtained by the employer company.
There are two types of visas which may be granted, depending on the length of stay. For short-term assignments, an employer must apply for and receive a temporary work permit, allowing the employee to carry out some specific tasks. The temporary work permit is a single-entry visa and expires after 90 days. There are no numerical limitations on short-term visas, and foreign nationals who meet the conditions for grant of a visa may apply for as many short-term visas as required.
For long-term assignments, the employer needs a "subject-to-regularization" visa (STR). To apply for an STR, an employer must apply for and obtain an expatriate quota. The expatriate quota states positions in the company that will be occupied by expatriate staff. Upon arrival in Nigeria, the employee will need to validate his or her visa by applying for a residence permit.
Spouses of authorized workers may also work in Nigeria, provided they obtain a work and residence permit as well. Nigeria does not employ a labor market test, although the Nigerian Content Act does state that employers should exercise a preference for local employees.
IMPORTANT NOTICE
This information is intended to assist you in getting a summary of Nigeria's immigration regulatory considerations for business people and foreign companies wanting to establish in Nigeria. This general information does not eliminate the need for professional advice and must not be construed as a substitute for specific legal guidance. Whether you are doing business, working, or looking to locate in Nigeria as a foreign investor, overseas merchant or an immigrant worker, it is important you seek legal guidance from an immigration lawyer concerning regulatory compliance. Lex Artifex LLP. can assist you. To get started, call us at +2348187019206, +2348039795959 | Email: lexartifexllp@lexartifexllp.com | Website: www.lexartifexllp.com.
Lex Artifex LLP's Trade & Investment Advisory Group